Fashionable Anniversary Gifts
3 min read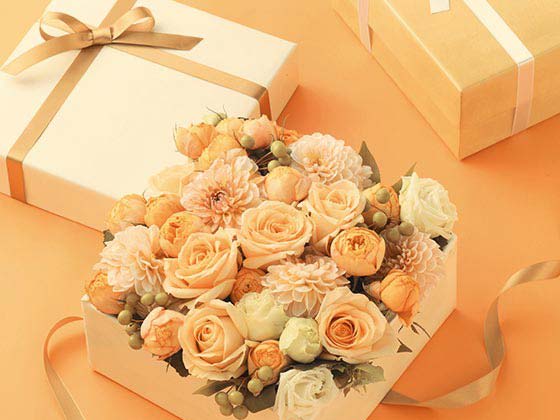 It can be very hard to come up with anniversary gifts, and this becomes truer the longer you have been married. Instead of coming up with the same old types of gifts that you have given her every year, here are some ideas that should help you to start thinking of gift ideas that will show her that you really put some thought into this year's gift.
Custom Jewelry with Birthstones
When selecting an anniversary gift for her, the most important attribute you should consider is how much your gift shows you care, think, and know about her. Custom jewelry can certainly fit this bill. A diamond ring is always nice, of course, but the key is to make sure that you get a piece that speaks to what you know she loves. There are a number of directions that you can go with this, but a good place to start is to look for a local metalsmith whose work you admire. You can get a custom order made for her that you design with the metalsmith for less than you might think. Think of what her hobbies are, what she likes to read, who her favorite people are, etc. You can incorporate that into the design of your jewelry. For instance, let's say she is interested in gardening. In that case, you might want to consider a pair of earrings or a necklace with her favorite flower. This in and of itself should be enough to wow her, but for a truly creative and special gift, consider putting both of your birthstones together on whatever design you choose.
Eternity Band
One of the only downsides of getting her custom jewelry is that it can be difficult to know what she might like and/or how to design a piece. If you need a safer bet, but still really want to show how much you love and appreciate her, an eternity band can be a great option. These are simply rings with small stones of equal size embedded around the outside in a perfect line. The fact that they go all the way around the ring stands for your eternal love. While a diamond eternity ring might be out of the price range of some people, you can look into a moissanite eternity band, which will be less expensive while still looking fantastic.
Designer Handbag
While it can be slightly risky to pick out the perfect handbag for her, you will almost always hit a home run by choosing a designer brand. The beauty of choosing a designer brand is that the very prestige associated with the brand ensures that she knows you put a lot into getting it and want to get her the best. That said, a good rule of thumb is to get a handbag that is roughly the same size and style as her other bags. If your wife usually has a small purse, you might not want to go with an oversized behemoth that can carry the kitchen sink.
Self-Care Gift Card Set
While it might seem odd to give gift cards as an anniversary gift, if done correctly this can be one of the best ways to show how much you care. It is important for everyone to practice self-care, so this can show how much you value her happiness. First, you do not want to just have a few gift cards in an envelope. You will want to package them nicely at the very least, and, if you really want to up your game, you can include a letter or a poem in the box explaining how much you love her and how much she deserves to be pampered. By getting her an assortment of gift cards it gives her an opportunity to use your gift no matter what mood she is in. Things like massages, mani-pedi's, or even cards to her favorite store are all good places to start. Try to get a nice mix of material goods and experiences.
No matter what anniversary you are celebrating, you can always think outside of the box and get her a unique gift that will show her how much you really care. Take these ideas and run with them. The more creativity and thought you put into your gift, the more she will appreciate it.